GET ASSISTANCE WITH YOUR VISA
5 REASONS WHY PEOPLE WANT TO GO TO CANADA
Canada is a great country. There are many reasons people want to settle down there permanently. It ranks #9 in the 2020 Index of Economic Freedom in the world and #1 in the Americas. Its government integrity is respected all over the world. The second-largest country by land area, Canada is the tenth-largest economy. Its market-oriented economic system is much like the United States, with whom it has a free-trade agreement. It has an open market and the financial sector in Canada is quite efficient and transparent.
Many other reasons attract people to Canada. These include:
Multiculturalism and Immigration Friendly :Migration is not an easy process. Many countries place rigorous restrictions on their immigration quota. But Canada immigration rules are lenient. The country is still welcoming immigrants – despite the global recession conditions. It is not a surprise that, according to the 2016 census, more than 1 in 5 people in Canada are immigrants
The country offers a dynamic range of immigration and visa programs for different categories of immigrants, such as employed, self-employed, and businessmen. Those who do not qualify for the immigration programs can still go to Canada through student visa programs and work permits. They may work to qualify for the Permanent Resident (PR) visas or Immigration options open to them later.
Canada does not place restrictions on where its permanent residents can live or work. It also gives its citizens and permanent residents to follow their religion, culture, language, and communicate freely with others in the society.
10th largest Economy in the world :The World Economic League Table 2020 ranks Canada as the 10th largest economy of the world. Its GDP was US $ 1.731 trillion! The report forecasts continued economic growth for the country over the next decade fuelled by its immigration programs.
Skilled migrants contribute to the country's economic strength. It is projected that Canada will become the ninth-largest economy in 2024 and the eighth largest one by 2029.
Rapidly growing Tech Industry and better working environment :Canadian government has proactively invested in technology, innovation, and cloud services. As a result, the country has a healthy tech market that competes with the US market.
The minimum wage per hour in Canada is between CAD 11.32 and 15.00 (US$8 and 10.7). The country not only provides countless job opportunities for skilled migrants but also some of the best working conditions and salary benefits.
Canada also offers ample opportunities for trade and personal growth. It allows direct foreign investment and has a vast wealth of natural resources and minerals that can be tapped for commercial purposes.
World-class Education System & Universal Healthcare :Canada offers the best social security benefits to immigrants and their families. The country is quite supporting to those who are new there. The educational and health facilities in Canada are not only highly subsidized but also among the best in the world.
OECD PISA (Programme for International Student Assessment) for high school students ranked Canada at #4 for the reading, science and math abilities of its students. 62% of its 25-34-year-olds had a tertiary qualification, compared to the average of 44% in other OECD countries. International students make 13% of Canada's tertiary student population.
Canada's overall spending is 11.6% of its GDP, which amounts to $7,068 per Canadian. One of the major reasons why high net worth individuals, businessmen, and investors want to migrate to Canada is that a Canadian passport allows them to travel to almost all major countries in the world without applying for a visa. If you are a frequent flyer, it solves a lot of your problems.
Extremely safe and beautiful place to live: You may find it funny that if you crash into someone in Canada, he or she starts apologizing to you. Canadians are largely polite, modest, and happy. Canada has amazing scenery. The country has diverse landscapes and climates. They have green fields, extensive forests, lovely mountain ranges, a lot of snow, and 60% of the world's lakes. Seeing wildlife (like bears, raccoons, and moose) is a common occurrence here. People are nice and friendly and street crime is extremely rare. The best thing about Canadian laws is that they are very progressive and upholds equality. Overall, it's a safe place to live in.
At V2I, we can guide you to the right immigration program and assist you in obtaining a quick visa approval.
TYPES OF VISAS YOU CAN APPLY FOR TO MIGRATE TO CANADA
Benefits of Immigration to Canada:
Canada is a dream country for migrants for several reasons, such as:
01
10th largest economy in the world:
Canada holds #10th position in The World Economic League Table 2020. Its GDP is the US $ 1.731 trillion! Skilled migrants contribute to its economy. The report also forecasts that the immigration programs of the country will fuel its economic growth over the next decade. It may become the 9th largest economy by 2024 and the 8th largest economy by 2029.
02
Working in Canada is a pleasure:
In Canada, you receive a salary twice a month. The highest federal personal income tax rate is 33% while the top corporate tax is 15%. The overall tax you pay in Canada is 32.2% of your total family income. Most Canadian provinces allow at least two weeks of paid vacation to employees. Canada also offers generous business subsidies.
03
Canada has a clean, reliable, competent, fair, and largely corruption-free legal system and government:
People and property are well-protected by law and the enforcement of contracts. Canada is known for its emphasis on social justice, equality, and inclusiveness. The country also has a very low crime rate. It is no surprise that Canada ranks among the top 10 safest countries in the 2018 Global Peace Index.
04
Extremely friendly to immigrants:
The 2016 Census of Canada revealed that 21.9% of the country's population (or one in 5 people in Canada) are immigrants. Most immigrants were from India, China, the UK, and the US. Since 2015, the federal government of Canada 300,000 immigrants per year. By 2021, the annual immigration quota may increase to 3,50,000. So, this is the right time to migrate to Canada.
05
One of the best education systems in the world:
Canada ranks as #1 in the list of most educated countries in the world in 2020. Its schools have modern sports facilities, art galleries, concert halls, and sophisticated technology and education costs are lower than either the US or the UK. Canadian universities like McGill, British Columbia, and Toronto are among the top-ranked ones in the world. In Canada, students are allowed to work as interns.
06
Canada offers the universal healthcare facility since the 1960s:
It means that all its residents can access doctors or hospitals without paying anything for it. While the country spends half of what the US spends on public health, the quality of its healthcare programs is much higher. The life expectancy of people in Canada ranks among the top 20 in the world at 82 years.
Visa2Immigration offers you a
personalised consultancy service
to help you secure a relevant Australia immigration visa or work visa with ease.
Eligibility Criteria for Migration to Canada
The skilled workers who plan to immigrate to Canada under the Express Entry Program, have to meet the cut-off point of 67 points or score more than that on the Comprehensive Ranking System (CRS). Some of the eligibility criteria you need to meet to qualify for Permanent Residency (PR) status in Canada are:
Language Proficiency: It carries a maximum of 28 points - 24 points for the first official language and 4 points for the second official language. The two official languages of Canada are English and French.
Educational Qualification: It carries a maximum of 25 points. The certificate, diploma or degree you hold should be from Canada. Otherwise, you will need an Educational Credential Assessment (ECA) to prove that your education is equivalent to the Canadian credentials.
Work Experience: It carries a maximum of 15 points. You will be awarded points for full-time paid work under the National Occupation Classification (NOC) list. The points will depend on whether you worked while studying, who was your employer, and whether you have experience in working in Canada or overseas. The duration of work experience also makes a difference in how many points you get for this criterion.
Age: You can get a maximum of 12 points if you are between the ages of 18 and 35 years. You do not get any points if you are under 18 or older than 46 years
Job Offer: If you already have a full-time paid job offer for one year from a Canadian employer, you can claim 10 points for it.
Job Offer: If you already have a full-time paid job offer for one year from a Canadian employer, you can claim 10 points for it.
Adaptability:You can get a maximum of 10 points if your spouse or common-law partner is also qualified, has language skills, and has other credentials making him or her suitable for Canada PR.
V2I experts can help you calculate your CRS point score quickly and also advise you on how to boost it with a few simple steps.
Processing Time Of Canadian Immigration
The processing time for a Canadian visa is the time it may take your visa application to be accepted or rejected. It usually depends on:
the type of visa you apply for,
whether your application is complete or not,
how long it takes for the immigration and visa office to verify information and process applications, and
how quickly you respond to any requests or concerns raised by the office.
Due to COVID-19, the processing of visas of Canadians returning to the country, vulnerable populations, and workers providing essential services are being prioritized. In general, a visitor visa takes 15-30 days to be processed, a student visa takes three days of processing, and work visas take four days to be processed. In developing countries, visa processing may take 12 months to 18 months because the background verification process there is quite slow.
V2I Canada immigration experts understand how to speed up your visa processing time by completing the application correctly and providing all the documents properly. Contact them now!

Alec Thomas
This is the best visa help I had hoped for. Visa immigration agents here knew all about the visa process and requirements and helped me choose the right Australian visa to apply for according to my profile.

Kishore Thapar
Australian visa experts here really impressed me with their knowledge and experience. They know all the clauses and sub-clauses of visa rules and laws and could guide me in getting a visa approval easily and in time.
Mini Jain
Mind-blowing. Visa documentation service at Visa2Immigration was the best investment I ever made. It saved me hours of my time and won me the visa approval so easily, I didn't even realise how it all went through.

Mishti Rai
You won't regret hiring Australia visa experts from here. I only realised how lucky I was to use their services when I compared notes with my colleagues who had also been trying for an Australian skilled worker visa and heard their visa application horror stories.

Shreyansh Mehta
Visa consultants at Visa2Immigration gave me amazing results. I had not been expecting them to be so good. They're very responsive even a month after I landed in Australia. Now, I recommend them to all my friends.

Rohita Kakkar
I dreamt of living and working in Australia all the time but I was a scaredy cat when it came to applying for the Australian visa. Fortunately, visa and immigration consultants at this site helped me a lot in getting everything done in a stress-free manner. Keep up the good work.

Shweta Singhvi
Very easy to use and quite affordable for those who are serious about getting a skilled worker visa to Australia. They've got everything covered. So, all you need is to sit with their consultants and answer them truthfully when they ask you questions about your profile and your purpose.

Sabah Ilyasi
Visa2Immigration is the real deal! The Australian visa expert here helped me assess my profile and migrate to Australia as a skilled worker to be with my wife who is a permanent resident there. The whole process was totally smooth and stress-free and the consultation fee is quite reasonable.

Biswamitra C.
Australia visa consultation service provided here is unique as the recommendations offered by the experts here were quite specific. They helped me choose the right nominated occupation to increase my chances of getting a permit clearance and it happened! They know how to hit the bull's eye.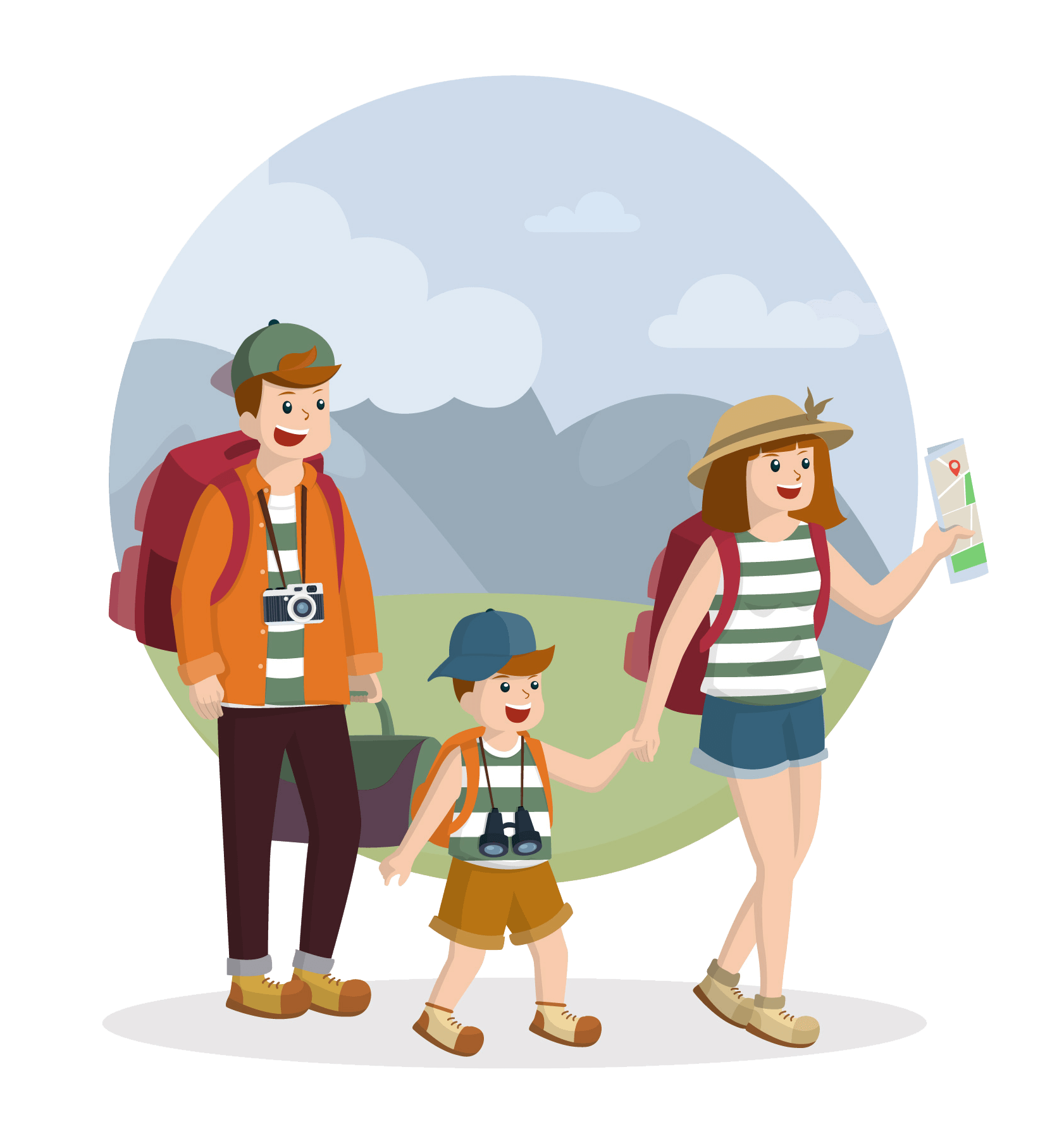 Still Confused?

Don't Worry

Get a callback from our Experts.

Whether you want us to analyse your case or need any form-filling assistance, we are here to answer all your questions. Just send us your contact details and our visa experts will get in touch with you within 24 hours.