GET ASSISTANCE WITH YOUR VISA
The right time is Now. Call our immigration consultants to know how to apply for 189 Visa to Australia if you are a skilled worker and do not have a sponsor.
Get 190 Visa quickly with us. As a leading Australian visa consultancy, we can help you get the Skilled Nominated Visa in time and enjoy the high quality of life.
No time to find out what it takes to get the 491 Visa? Let our Australian immigration experts help you to stay and work in Australia for up to 4 years!
If you are willing to study in Australia, contact us. As a leading Australian visa consultancy, we can help you meet the requirements specified by the Australian government.
Get Visitor Visa quickly with us. We can help you get the tourist visa that permits you to visit Australia for various purposes for the specified period.
APPLY FOR
EXPRESS ENTRY PROGRAM
Ask our Canada immigration experts how they can help you with getting a job offer from an eligible employer in Canada and qualify for the PR. Connect now to know more.
APPLY FOR
PROVINCIAL NOMINEE PROGRAM
A provincial nomination can win you 600 additional points towards your CRS score increasing your chance to get PR approval by several notches. Connect now to know more.
APPLY FOR
TEMPORARY RESIDENT VISA
A temporary visitor can stay in Canada for up to 6 months. The length of the stay of the visitors varies and is subject to various conditions. Connect now to know more.
Do you know that Canada bags third place amongst all the countries of the world in terms of overall education? Connect now to know the things you require to study in Canada.
The applicant applying will be able to work, study, and stay in Canada as per the rules of the province for which they are applying. Connect now to know more.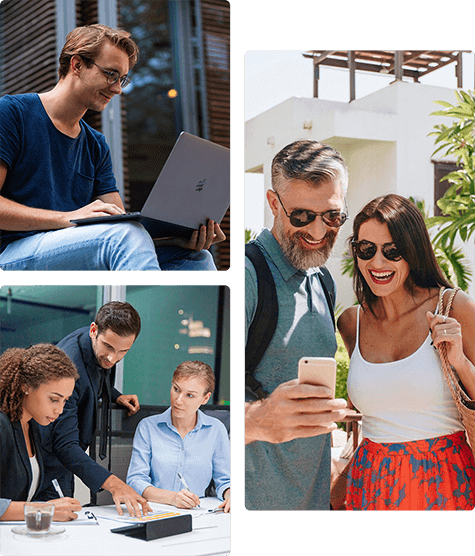 Who We Are?
Visa2Immigration is a leading global consultancy which offers you documentation and visa processing services, College/University Selection and Admissions, Business Investment and Resettlement Solutions. Immigration consultants at Visa2Immigration keep a close eye on the ever-changing process of visa legislation with respect to the countries and the application procedures to simplify them from you. All our Immigration consultants have multiple years of experience in guiding visa applicants about the best visa option for them and in helping them get the visa they desire.
Each visa consultant we employ has travelled to the respective countries several times and has first-hand experience of working and staying in the country. It means that they can save you several hours researching the visa requirements for different purposes and provide you with a complete customised visa solution – from start to finish.
As one of the best consultants for immigration to Australia and Canada, we offer you a stress-free and streamlined visa application process with a guarantee of success. With 99.99% track record of winning visa approvals for our clients in time, our visa consultants offer you expert advice and excellent support at each and every step.
Instant Help
Visa2Immigration is an emerging consultancy that can increase your chances of winning visa approval by 70%. Our immigration consultants are available to solve all your queries 24X7. Ask them anything related to visas and immigration process to at (+61) 283-206-024. You can also contact them online.
Latest Information
Immigration consultants at Visa2Immigration undergo regular training to keep updated about any changes in visa and migration rules, regulations, and laws. They have years of experience in the field and have insiders' knowledge of how visa processing works. Call them now to know how to proceed with the visa or immigration process.
Unique Visa Solutions
Visa2Immigration's immigration visa consultants have years of experience in handling different kinds of migration and visa cases. They can study your case in detail and offer you customized visa recommendations that are meant specifically for your case. 97% of our clients are happily settled in Australia & Canada and we can help you settle down there too.
Personal Attention
Once you subscribe to our services, we assign you a dedicated case officer. This visa and immigration expert will be your one-point contact who will help you solve all your visa and immigration processing doubts and queries immediately. Our visa case officers are very knowledgeable and friendly. They can help you get your desired visa approval quickly and at the most reasonable price.
Guaranteed Visa Approval
Visa2Immigration is perhaps the only consultancy with a track record of winning visa approvals for 99.99% of its clients. We haven't given up on the 0.01% cases yet. These clients are in the process of building up points they need to win a visa and immigration approval successfully. We can evaluate your profile, recommend the best visa to apply for, help you prepare the documents, and win you a visa in a stress-free manner.
Form Submission
Submit all your details on the free visa enquiry form which will help us assess your profile regarding visa and immigration norms.
Call Back From Us
Once we receive your profile, our experts will assess it give you a call within 24 hours. They can advise you on which visa to apply and how to do it.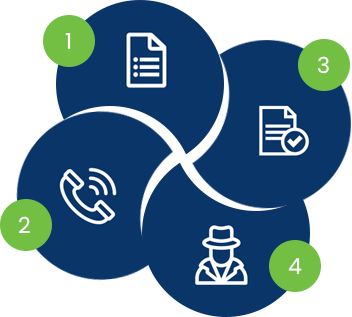 Document Collection
We will then collect your documents to check that all your papers are in order and they have no inconsistencies that may pose problems later.
Assigning Visa Agent
Once everything is in order, we will assign you a dedicated visa agent who will work with you to make your visa process a success.

4 Years+
Immigration Experience

1000+
Successful Clients

100+
Immigration Staff
4.7
Client Rating
Alec Thomas
This is the best visa help I had hoped for. Visa immigration agents here knew all about the visa process and requirements and helped me choose the right Australian visa to apply for according to my profile.
Kishore Thapar
Australian visa experts here really impressed me with their knowledge and experience. They know all the clauses and sub-clauses of visa rules and laws and could guide me in getting a visa approval easily and in time.
Mini Jain
Mind-blowing. Visa documentation service at Visa2Immigration was the best investment I ever made. It saved me hours of my time and won me the visa approval so easily, I didn't even realise how it all went through.
Mishti Rai
You won't regret hiring Australia visa experts from here. I only realised how lucky I was to use their services when I compared notes with my colleagues who had also been trying for an Australian skilled worker visa and heard their visa application horror stories.
Shreyansh Mehta
Visa consultants at Visa2Immigration gave me amazing results. I had not been expecting them to be so good. They're very responsive even a month after I landed in Australia. Now, I recommend them to all my friends.
Rohita Kakkar
I dreamt of living and working in Australia all the time but I was a scaredy cat when it came to applying for the Australian visa. Fortunately, visa and immigration consultants at this site helped me a lot in getting everything done in a stress-free manner. Keep up the good work.
Shweta Singhvi
Very easy to use and quite affordable for those who are serious about getting a skilled worker visa to Australia. They've got everything covered. So, all you need is to sit with their consultants and answer them truthfully when they ask you questions about your profile and your purpose.
Sabah Ilyasi
Visa2Immigration is the real deal! The Australian visa expert here helped me assess my profile and migrate to Australia as a skilled worker to be with my wife who is a permanent resident there. The whole process was totally smooth and stress-free and the consultation fee is quite reasonable.
Biswamitra C.
Australia visa consultation service provided here is unique as the recommendations offered by the experts here were quite specific. They helped me choose the right nominated occupation to increase my chances of getting a permit clearance and it happened! They know how to hit the bull's eye.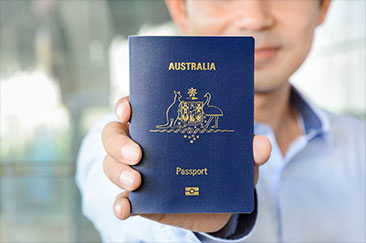 How Many Points Are Required For Australian Permanent Residency?
Higher your score on the points test, higher are your chances of gaining Australia's permanent resident status. Call us now to know how to calculate your point score and how to boost it with a few simple steps.
Read More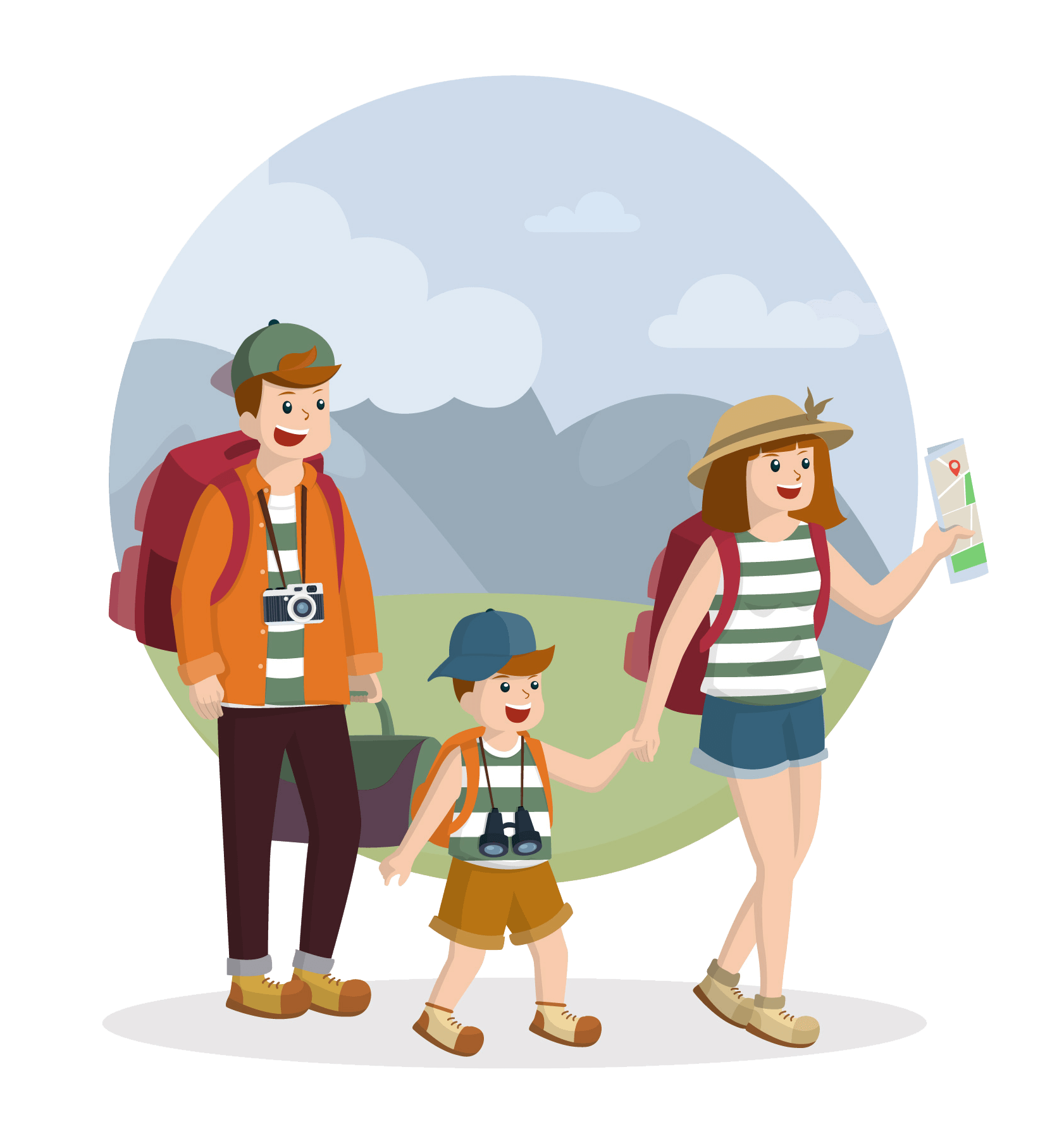 Still Confused?

Don't Worry;

Get a Call Back from our Experts.

Whether you want us to analyse your case or need any form-filling assistance, we are here to answer all your questions. Just send us your contact details and our visa experts will get in touch with you within 24 hours.